Wedding Gown Cleaning & Preservation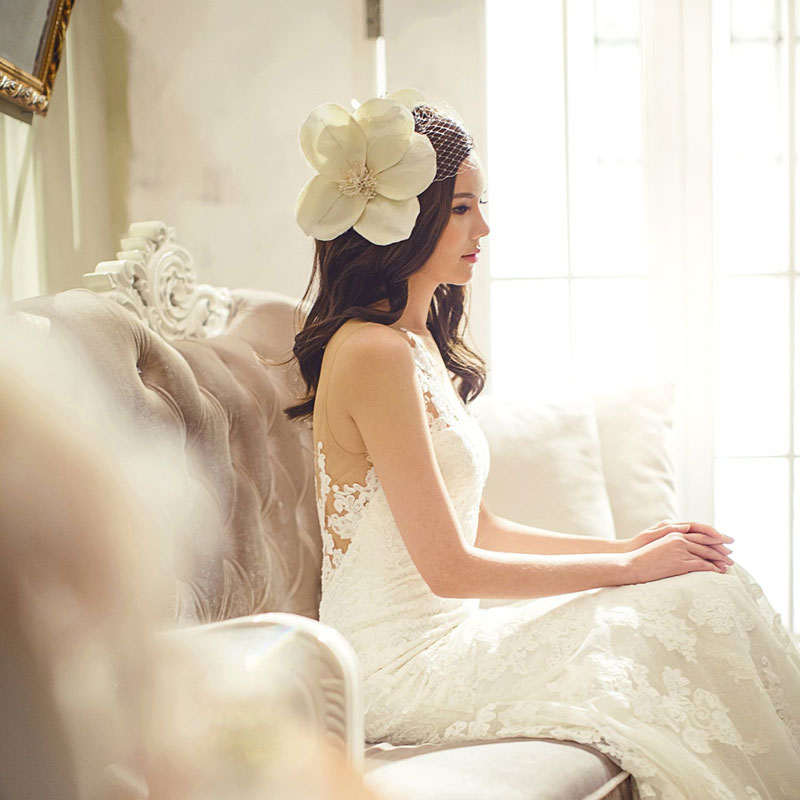 On your big day everyone will be looking at you. You've spent hours to make the day look great, now let us do the same for your gown. We take great care when cleaning, pressing, and preserving wedding gowns; it's a long process, but we think the time is well worth it.
We clean each wedding gown with the highest attention to detail. Each gown is delicately hand washed, with all spot cleaning and stain removal also being performed by hand.
To help save the environment, we use reusable laundry bags for our pickup and delivery service.
Here are seven tips we've accumulated over the years on how to care for your wedding gown. 
1. Clean your dress within a month after the wedding. You can leave it until after the honeymoon, but leaving the gown sitting for a long time will allow for stains to set in and become nearly impossible to remove. If possible, just have a family member take the dress in for you!
2. Use an experienced drycleaner.  Find a dry cleaners that has the expertise necessary for cleaning and preserving your wedding gown. Nothing would be worse than having your gown ruined due to the cleaner's lack of knowledge and experience.
3. Don't store your dress in an attic, basement, or anywhere pets have access to. We've gotten multiple dresses that have come in smelling like mildew from a damp basement or drafty attic. We've also had a few dresses come in covered with hair or urine stains.
4. Make sure to air your dress out. It is wise to periodically open the bag and let the garment air out. Even the preservation boxes should be opened to air out and keep it from becoming brittle.
5. Related to that, wash your hands or wear cotton gloves while handling your dress. Any oils on your hands may transfer to the gown and discolor it over time.
6. NEVER try to wash your gown at home. Unless you have a very simple gown or understand how to carefully treat certain fabrics stay away from the DIY fix.
7. Don't idolize it. When you have your gown professionally cleaned, it's so you can preserve those memories. Take it out and show it to your daughters; relive and share those cherished moments.
BUY LOCAL. CLEAN LOCAL. THRIVE LOCAL.